There's no limit to the beauty of the sunrises we enjoy at Draco Hill and this morning was no exception. The cool temps, heavy rains and flooding of rivers has helped amplify Iowa's reputation for unpredictable weather, but this week promises to be clear and cool. Next week, the excavator finally shows up to start pulling our 213 stumps and shaping our hillside for the orchard project!

Here's another great shot of the sunrise this morning.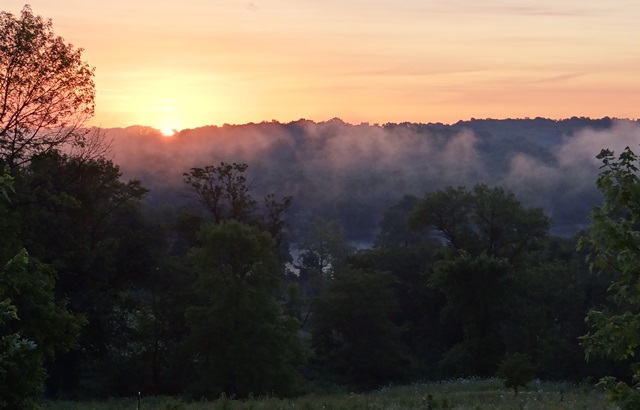 Jackson, who was up with the sun, watched me take photos from the loft. He likes to think he's a beauty too!