Earlier this week we attended the 30th Annual Prairie Preview in Iowa City.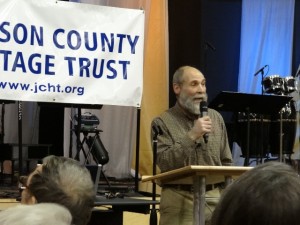 It's an amazing gathering of hundreds of prairie enthusiasts and the experts who help them reclaim the earth every day!
This was only our second time and yet we already felt like we were meeting up with old friends –
Alex Galt from US Fish and Wildlife who we met last year is helping us put 5 more acres into prairie.
Roger Heidt was there from the Prairie States Mushroom Club with other club members working their table.
Mark Vitosh from DNR was staffing a table. He was one of our instructors at the Master Woodlands Management Course we took this year.
Chris Slutts, one of the worker bees at our county conservation district was there and gave us some bad news that the 438 acres we had connected them and the Iowa Natural Heritage Foundation folks over had been swiped out from under them with a buyer who came in $200 per acre over the asking price.
Karen Disbrow, whom I'd only met via email setting up an Iowa City Bird Club outing for May was there working a table.
Liz Christianson from the University of Iowa Office of Sustainability was there. Her staff including Ferman Milster

Rollie Henkes staffing his Woodlands and Prairies table.

and intern Elliot had been here investigating our "rough ground" and forest for a possible biofuel project.

Chant Eicke from Earthview Environmental was there too. Chant and his crew have and will be helping us with burns of our remnant and new prairie plots.
Rollie Henkes, who publishes the fantastic Woodlands and Prairies magazine which is a great resource for any landowner restoring prairie or who even owns a backyard!
Keynote Tom Rosburg gave an incredibly interesting talk about how prairies work, with his usual top quality photographs to keep even the most weary awake and waiting for the next slide.
Anyone getting involved in Iowa prairie restoration would find a lot of help and support at the Iowa Native Plant Society and the Iowa Prairie Network, and on their list serves.