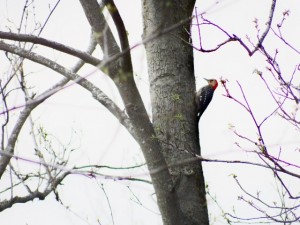 The Iowa City Bird Club will be visiting Draco Hill Sat., May 18 leaving Iowa City at 8 a.m. and arriving here around 8:30. We're looking forward to learning all we can from them and enjoying the company of new friends.
Draco Hill is on the Cedar River. We have slopes and hills as well as flat trails that lead through neighboring properties about 2 miles to Cedar Valley Park. Please come dressed appropriately for the weather and for walking in the woods. 
You can find us with our Google map link or follow these directions:
Take I-80 east to the West LIBERTY exit.
Go north to the T (about 5 miles).
Turn left (West) and the road quickly turns to gravel.
In 1 mile turn Right (North) on Franklin at the cemetery.
Go 1 mile to the Guinea Crossing sign and turn into our road there.
We'll be waiting for you! And we'll have some light refreshments after our walk!