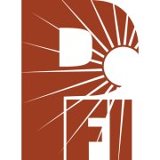 Mark Quee is the farm manager of the Scattergood School, a Quaker boarding school just a few miles south of us. He's also an active member of Practical Farmers of Iowa which organizes on-farm research projects on sustainable practices to help farmers do their jobs better.
"Cooperators" are what PFI calls farmers willing to do that research, and at this year's cooperators' meeting about 10 days ago, Mark was the final speaker. We missed it, but heard about his speech. Thankfully, PFI has posted it.
What a fun, witty commentary! Hope you'll enjoy it as much as we did.
We're off to the MOSES conference tomorrow, riding with this guy and a few other good folks from Scattergood. Wish us good luck on the snowy roads!