Can't complain about the rain…but…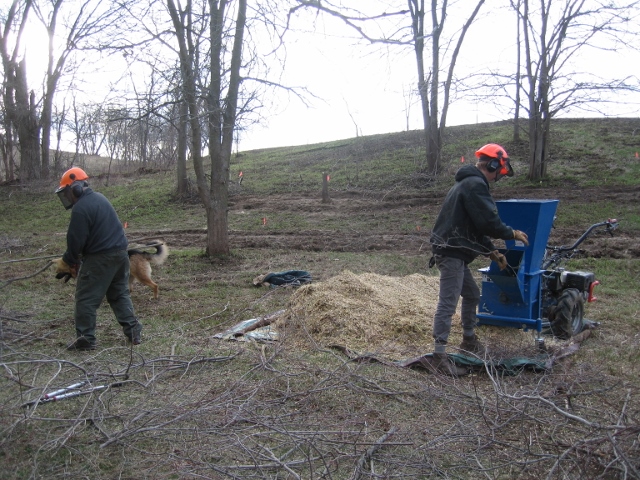 We're watching the forecast and still expect to see the more than 20 people who've committed to our permaculture workshop will be out playing in the dirt (or mud) with us this Friday!
Today we took advantage of the great weather and our new WWOOFers Danielle and Billy to haul brush and chip it so we'd have enough for our cardboard mulch.
When Danielle and I were done building huge piles of brush for Paul and Billy, we picked up a stash of cardboard from our neighbors Margaret and Dan. (It looks like she'll also be giving us goodies from her gardens to plant too!)
We also finished the firepit in our campfire area by the river. Weather permitting, we can party down there after the workshop!
And two days ago instructor Fred Meyer came to show us his rough draft of a plan, then walked and measured the space again. Now he'll do the finishing touches and will have a copy for everyone at the workshop.

We put Evie, our electric Polaris, to work hauling brush trimmed from between prairie fields.
What's left to do?
Bake bread and freeze it so we have enough for lunch Friday. Rainy days will make time for the rest of the menu planning.
Pick up our trees from Kelly's Tree Farm and Red Fern Farm.
Ge the delivery from Stark Brothers for the rest.
Stay on top of our apple trees and elderberries which are doing well in their potting soil and water respectively.
Send a reminder out to to all our guests to let them know we're looking forward to seeing them, shovels and rakes in hand!
Rest up from a very long, tough but fun day today!